A.I - a new way of optimizing the patient journey
Private practices, clinics and hospitals struggle even more to reach and book high-value patients who go ahead with treatment and recommend your healthcare facility to others.
AI has the power to change that, and we hold the key.
No matter the size or location of your clinic...
...we've brought results to small private practices, clinics and hospitals in over 26 countries
Evidence-based results. 
Our method has attracted 1000s of new patients, resulting in millions of euros in new revenue and generating even more patients through recommendations.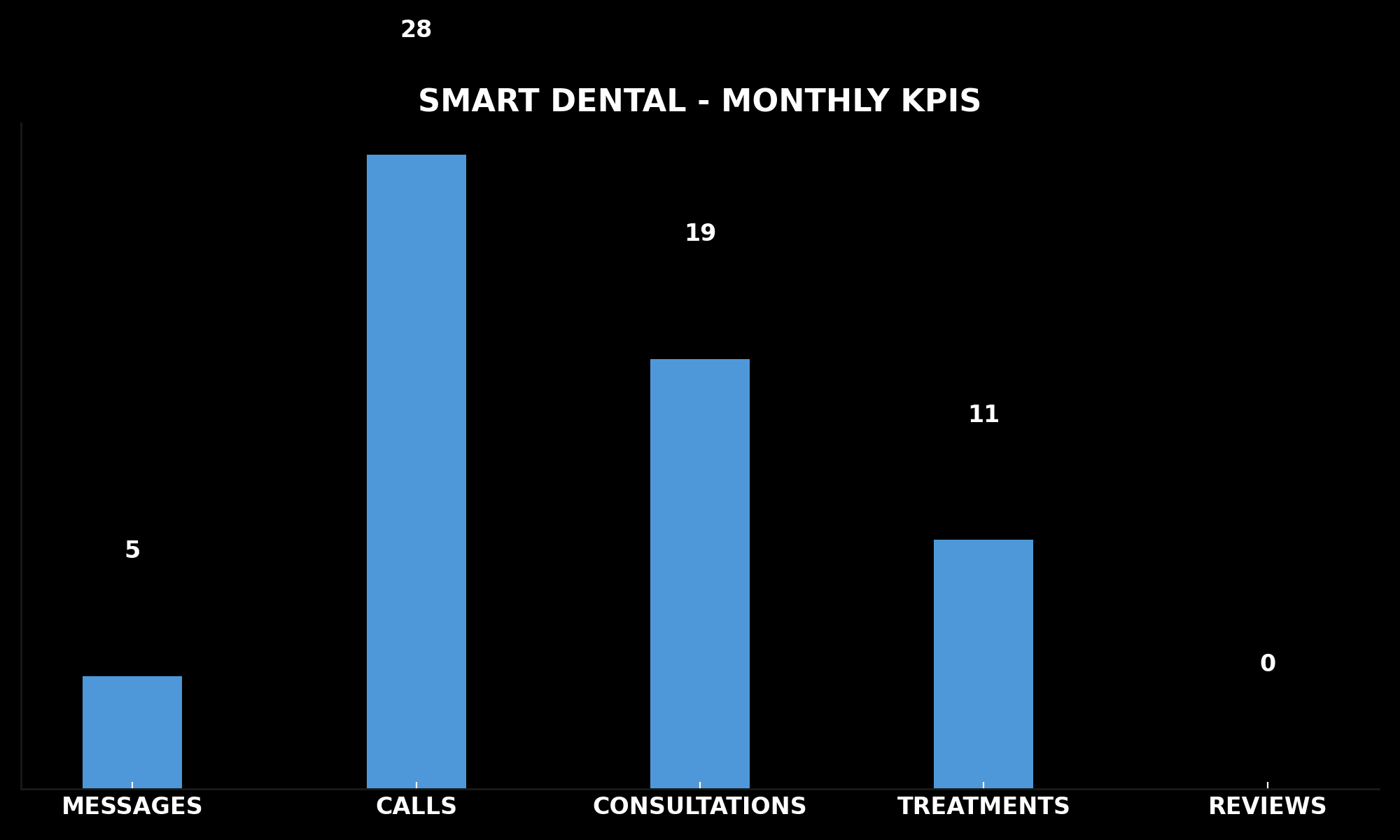 There's more to AI in your clinic than ChatGPT & Talking Robots
Are you really aware of how can AI boost your clinic?
∞

 Patient

Acquisition
Share personalized videos to boost referrals. (without recording them)
Automate personalized multichannel follow-ups for potential patients. (focusing on the most likely to go ahead with treatment)
Quickly identify key partnerships for target patients.
Generate compelling web & social media content to attract ideal patients.
Create brand-aligned visuals appealing to target patients.
Optimize ads for cost-effective patient engagement.
∞

 Patient 

Journey
Instantly answer all your messages in your brand voice
Automate call handling & intelligent scheduling
Improve consultation experience and treatment acceptance rate
Personalised treatment planning and management
Immediately obtain case studies
Automate review collection
∞

 Team

Acquisition & Journey
Automate videos to inspire employee connections.
Send follow-ups to past candidates.
Partner with organizations for desired recruits.
Create captivating content to attract candidates.
AI screens CVs, initiates calls, and handles documentation, interview questions, and candidate assessments.
System manages onboarding, training, agendas, and team accountability.
Enhance your clinic's performance, experience, and growth
We help implement the appropriate AI tools into your existing patient acquisition, journey, and team processes in order to improve:
Efficiency
Streamline and automate patient acquisition, thereby saving valuable time and reducing effort.
Personalization
Enable personalized patient journey experiences, enhancing patient satisfaction.
Accuracy
Provide precise data analysis, improving decision-making and strategy implementation.
Scalability
Support the growth of patient acquisition efforts, accommodating increasing demand.
Insights
Extract valuable insights from patient data, helping you make informed decisions.
Optimization
Continuously learn and improve, optimizing your patient acquisition strategies.
Don't get left behind
Get started quickly with an AI opportunity assessment from Clinic Boost. Discover where AI can make the biggest impact in your practice, clinic or hospital and elevate your reputation, revenue and results.
Get AI Opportunity Assessment
"You have helped us overcome so many issues that we are now flying through the patient calls and getting a great conversion result - this also means that Helen and I are now loving our jobs even more and being kept super busy😊"
Katy from Fusion Dentistry
"Thank You Daniel. Master Yoda of Dental business you are. 😁🏆"
Dr Leszek Owsinski from Denti
"I highly recommend clinic boost method for everyone wanting to increase his clinic's revenue and also improve his patients satisfaction.
thank you very much. your efforts are highly appreciated."
Dr Ahmed Saeed from Wonders Dentistry
"Daniel and Alex. Thank you for your great assistance so far. Clinic boost method changed a lot in our practice."
Dr Martin Blaha from Blaha Dent
"It was very impressive to be presented with new ideas because after 30 years in medicine you may think that you have seen it all and get "tunnel vision". So I'm very thankful that I am able to expand my knowledge of what's still possible for me to achieve."
Dr Frank Kannmann from HD Dental
"We learnt from the best there is in Europe."
Ognjen Bagatin from Bagatin Clinic
"This can make a lot of difference."
Dr Dushyanth Paul from FMS Hospital
"I gained so many insights."
Arek Buziewicz from Dentim Clinic
"Excellent and very beneficial to us."
Lucia Green from Concept Clinic
"Perfect strategies and tactics on how to reach patients and it will definitely increase the growth of our international patients!"
Gunta Uspele from Latvia Health Cluster
"Amazing team, deeply committed with the customer."
José Quinteiro from Globallmed
"We are glad for increased numbers. It's all your knowledge and support."
Mihai Ronai from Smart Dental
"I can say that this is one of the best plans I've seen in my whole career, so many new, practical ideas."
Dr Fady Yaacoub from Medic8
Daniel Coulton Shaw
Daniel's practical experience in AI and 15 years in international medical business development enable him to transform healthcare practices into innovative and efficient companies.
He enhances business performance by integrating AI insights into non-medical teams and processes.
With a dual perspective from MIT's Sloan School of Management and the Computer Science and Artificial Intelligence Laboratory, Daniel brings a unique understanding of AI technologies in the context of successful healthcare businesses.
LinkedIn
Alex Zakucia
Alex excels in turning initial inquiries into booked patients who become loyal referrers.
Currently enrolled in the AI Brain Trust course, Alex is further deepening his understanding of artificial intelligence.
He has spent countless hours thinking about the impact of AI on patient journeys.
As a result, Alex brings a unique and valuable perspective to the optimization of patient journeys and the overall efficiency of healthcare facilities.
LinkedIn
"AI has allowed me, as a physician, to be 100% present for my patients"
Michelle Thompson, DO, family medicine specialist with the University of Pittsburgh Medical Center, on a smartphone-based generative AI tool that records, summarizes and organizes interactions with patients (source: The New York Times)
Get your daily AI prescription direct to your inbox from Dr Arti
Discover the most useful and surprising ways AI is now being used in private practices, clinics & hospitals worldwide.

✔ The AI tools & websites
✔ The Use Cases
✔ The Prompts
Sign up today and get Dr Arti's list of 101+ AI use cases as a bonus.
Sign Up For Free
AI designed with you, AI built for you.
Clinic Boost exists for your needs. You ask, we build. It's a new chapter in your healthcare facility.
Get your AI opportunity assessment